Voltie — he/him
Posted 1 year ago ( 2022/11/22 22:01:35 )
can lock if you want
---
Donator — Medical Biller
Posted 1 year ago ( 2022/11/24 17:59:34 )

---
Voltie — She/Her
Posted 1 year ago ( 2022/11/25 02:36:45 )
Head In The Clouds~ (Ping Please!)



@ghost: Here's a very quick
, hope your day gets better!-



---
Donator — They/Them
Posted 1 year ago ( 2022/11/30 06:19:26 )
@ghost:

Hey! I would love to have a crack at, Dandelion,
Echo, and King! I can either do random types/poses/parts
or you can choose something specific from the commission
site page.
*****WARNING!! There is art in here meant for 18 and up!! I am
NOT responsible for a minors idiotic decision(s)!!*****
Site 18+ ONLY!!

Partial Wishlist
I will try to finish the list.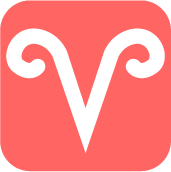 ---
Voltie — he/him
Posted 12 months ago ( 2022/12/12 00:24:45 )
oh WOW OKAY??

@poetictorment: this is so cute thank you so much? :'c I really appreciate it so much it genuinely means so much to me

@goblin: of course you'd like her she's pink but WAH KJFHFJKFF you drew her so cute?? thank you so much



and thanks :c I do wanna talk to you all more Ive really missed you all, sorry ive been so hhhh IM GUNNA TRY HARDER, I love you guys
---
Voltie — he/him
Posted 12 months ago ( 2022/12/12 00:28:48 )
@yukithepanda: oh that'd be great! you can surprise me with whatever style you want for them and I'll pay handsomely

are there any items on that list you want more than the rest? I can pay whatever you'd like since I have them all and I'm willing to pay handsomely, so don't limit your value on it
---
---
You must be logged in to post
Login now to reply
Don't have an account? Sign up for free!
Having you as a Voltie would be awesome.