Hey there Volties,
Hope you're having a marvelous day!

You won't believe this SHIP!


The AIR ship ~ It's dropping more items!? Items I've never seen!!!
---

Daily Chance Items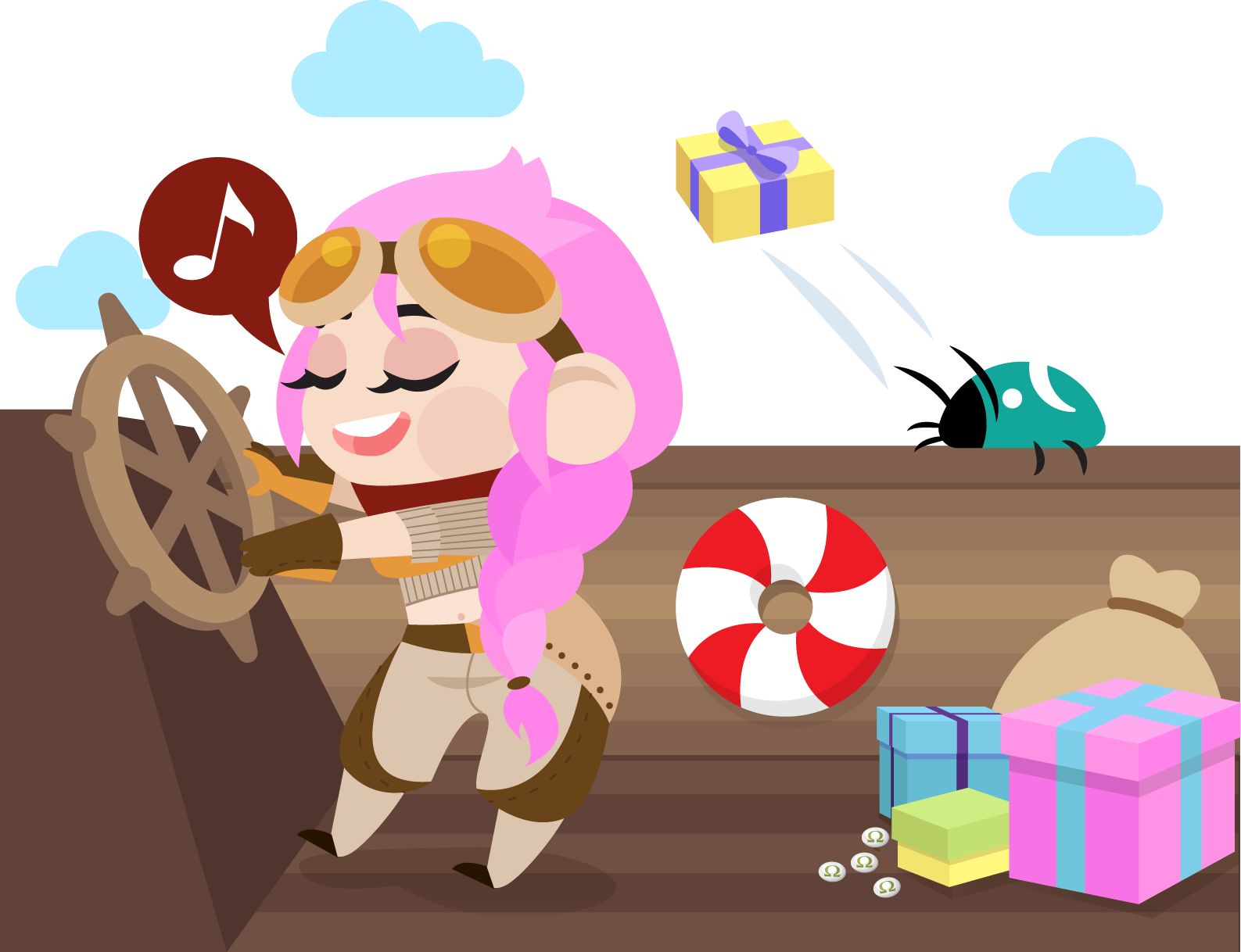 The day has finally come. New Daily Chance items have just hit the airship
(you know, the one always floating around on the landing page)!
In total there are 8 new items. They have been added into the current daily chance pool.
There is a
3% chance
of getting the individual item & a
24% chance
of getting one of these new items out of the existing pool.
There is no expiration date for older daily chance items or any blueprint items associated with them in R.R. Reinventions.
We are turning to the community to provide us with feedback on how to treat daily chance items leaving / returning. So please, let us know below or message Vozzy.
*4 recolors included | Boots are left and right equipable*
By Delightfully
---
Commons Review
Just to reiterate...
Previous Announcement:
Some of you eagle-eyed viewers may have noticed our friendly neighbourhood shopkeepers have been adding new wares to their shops these last few weeks... That's no error! You're hearing it here first Voltra, we're shaking things up!

Instead of the old method of releasing all new commons on the 15th of the month, commons will now be randomly added throughout the days of the week! But your favourite Commons Release Surge isn't going anywhere... Instead, I have the pleasure of introducing you to: The Commons Review!

And in case you can't wait, you can always keep up with new shop releases by checking the What's happening? section of the website footer prior to the Commons Review Surge.
---
With that out of the way, let's take a look at these hot new releases!

Shoulder Crop Top
By ghost

Shoulder Crop Top Coal
By ghost

Monstera Plant
Behind Left | Behind Right | Front Left | Front Right
*Look for the bonus "Ombre" recolor*
By Q t e a p o n

Woeful Eyes
By KDA Drew
Little Smile
By ghost
Thank you to our Item Techs for uploading: Ruby, Hadsvich, & Vengeance
---

Velvet opens the studio door / pulls her shades down with a smirk / and glides over to spark
"Oh!? Looks like my
glamorous
,
gal, pal is in the studio today!?
Velvet, what do you have for us?"
Hey Dearies,
We haven't forgotten that MY… I MEAN.. Voltra's Runway has returned for a stylish new season!
We've already received very stunning looks, check out the
Contestants
line-up so far!
What babes!!!

Okiiee, byee!
/ blows kisses and dashes away /
Entries accepted until
: Wednesday, July 19 2023 11:59pm Voltra Time
---
Coming Soon!
Previews of the Summer-Mini Event
Fairgrounds & New Shop
Voltra Runway VOTING!
---
That's all from me for now folks, more to come!