Hello Volties,


Hope your Summers are off to a wonderful start!


Today is the day for our Monthly Common Surge! Hooray!


And the shopkeepers are truly delivering fun in the sun with these new items.

---
Month Commons

Summer Hair
By Bean
---

Community Discussion

Our monthly Community Discussion is coming up soon! Join us on
Wednesday, June 26th, at 6 pm Voltra time
!
Raffle 1
Submit a question pre-discussion for a chance to win the current rare set!
Questions must be submitted by 11:59 pm (Voltra/Central Time) on Saturday, June 22nd to be eligible.
What do you want to know!?
Raffle 2
Join us for the discussion on our
Discord server
and post your username in our attendance channel.
At the end of the discussion we will raffle off prizes!
---
Heads Up!
As always, I'm the first to report on ANY news in our city. Well, a source -
whom I cannot name
- informed me of two Knick-Knacks and an additional bonus coming tomorrow, June 16th!
Best part, I have exclusive sneak peeks!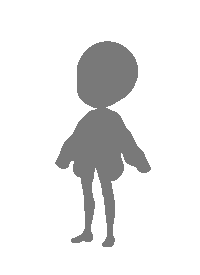 ---
COMING SOON!

New Knick-Knacks [June 16th]

Community Discussion [June 26th]

Monthly Crates [July 1st]
---
That's all for now Volties! Enjoy the new shop items and we'll see you tomorrow to report on those sneak peeks.