Hello once again my friends! Spark broadcasting to you live from Voltra towers to bring you the hottest news our fair city has to offer! Well, with the summer winding down and autumn just around the corner, you know what time it is...
That's right! So keep tuned in while I tell you all about...
---
Fall '19 Plasma Orbs!
So full disclosure, recently my siblings and I found out about this cool thing called a 'fan convention' and it sounded like a total blast. Seems like Frizz and Static really got inspired by it and wanted to bring that experience to Voltra with this season's batch of Plasma Orbs! Check them out, they're sure to fulfill all your geeky desires.
What's a Plasma Orb?
Great question, folks, and one I'm happy to tell you about! A Plasma Orb is what's known as a "Random Item Generator", which means once you open this thing it's a complete surprise what you're going to get! Who doesn't enjoy a good game of chance when all your prizes look so good, am I right?
How does it work?
Since my lovely siblings are so considerate, they are offering you
three buying options
to better suit your individual wants and needs! The Common Orb will be available for
just
volts while the other two are ohm exclusives. Let's do a breakdown of what each Plasma Orb has to offer, shall we?

Common Orb Summer '19 / 3000 volts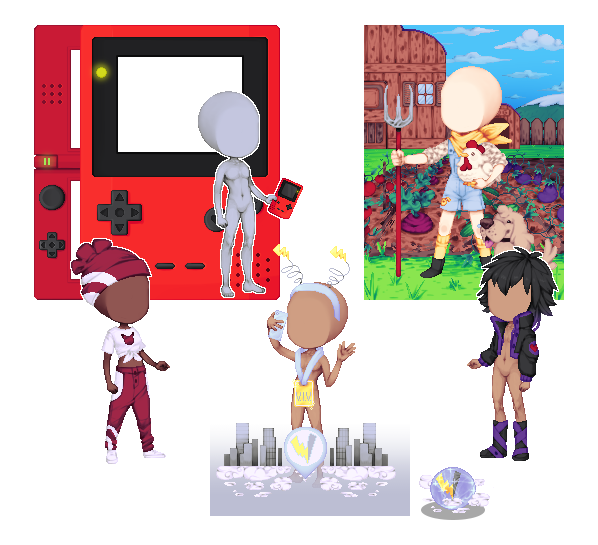 *Note: some background poses are not shown in preview*
Voltracon
|
rare
Fozzy
Adventurer
/
common
Bean
Dramatical
|
common
Bean
Bountiful Harvest
|
common
qt
Handheld
|
common
ghost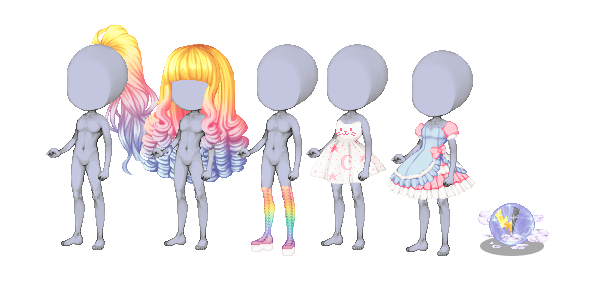 Ombre Foxy Ponytail
/
very common
Lilypoo
Ombre Lolita Curls
/
very common
Lilypoo
Unique Thigh High Boots
/
very common
Lilypoo
Starkitty Dress
/
very common
Lilypoo
Fancy Ruffled Dress
/
very common
Lilypoo
*Item credits for very common items are for unique recolors and patterns applied to original item*
*A small selection of all special recolors and/or designs are shown in previews.*

Voltraland Plasma Orb / 150 ohms

Magical Mystery Plasma Orb / 150 ohms
A huge thank you to our Item Tech team Lilypoo, Francisco, Hadsvich, Valefor, and Saeyra!
---
Fall '19 Plasma Orb Collector's Bundles!?
:plasma-orb: :plasma-orb: :plasma-orb:
Whoa, if that all wasn't enough, we have some huge deals in store for ya!
Similar to the
Crate Collector's Bundles
, we also have Plasma Orb Collector's Bundles.
What's the definition of a Collector's Bundle?
Collector's Bundles will contain premium items in bulk and Volties are rewarded with a limited edition Collector's Set as our appreciation for your support.
What secrets lie within a Collector's Bundle?
x4 Common Orb, x4 Premium Orb 1, x4 Premium Orb 2,
x1 of each Rarest*
, x1 Collector Set
*Yes, that's x1 Magical Mystery, x1 Voltra Land, and x1 Voltracon!
How much is a Collector's Bundle?
3500 Ohms
How long is a Plasma Orb Collector's Bundle available for?
Plasma Collector's Bundles cycle in and out of shops quarterly when the next Season's Plasma Orbs are released.
How long are the Collector's sets available for?
The Plasma Orb Collector's sets are available for 2 seasons of Plasma Orbs, Spring & Summer and Fall & Winter. This is a shelf-life of 6 months.

Plasma Orb Fall '19
Collector's Bundle.
Today we reveal the first, unique Collector's set to be exclusive to Plasma Orb Bundles!
---
What are you waiting for? Rush over to
OMG Imports
to get yours today!
Plasma Orbs can be purchased from Ohm-my-gosh imports.
(If you'd like to purchase ohms, visit
the donation page.
)
*Reminder: You can wear
2 poses
from a single set!*
When will they leave shops?
Plasma Orbs have a shelf life of 3 months! So you have until November 25th, 2019 to grab Fall '19 Orbs, along with their Collector's Bundle, until they are swapped out with fresh, new Winter '19 Orbs.
---
Emoji Update
Even more fun - to help you on your quest to collect all RIG sets, our friendly illustrator,
Ghost
has created more emoji's inspired by the Fall '19 Plasma Orbs!
You'll find the entire collection on the emoji panel under the plasma orb drop down!
:plasma-orb:
---
Coming Soon
:crate: September Crates [September 1st, 2019]

AOTW [September 1st, 2019]

Common Surge [September 15th, 2019]

Voltra's 2nd Anniversary Celebration [TBA]

September Community Discussion [TBA]
---
Well that's all for today, folks! Parting is such sweet sorrow, but don't worry... I'll be back at it again with more exciting news before you know it! Love you Voltra, stay safe, and tune in next time! Spark out.