Hi Volties!
I hear things are a bit intense in the outernet as of lately - well we here at Voltra wish you good health and fortune.
We hope that Voltra brings you all joy and offers a bit of an escape from any hardship this time may bring.
Read on to find out about the exciting things happening here on Voltra.
---
New Knick-Knack!
We hope you all managed to add a little green to your outfits yesterday as we know the outernet was celebrating Saint Patrick's Day!
If your closet is lacking green, well now you're in luck!
Try on the new Knick-Knack,
Challenge the Leaf
!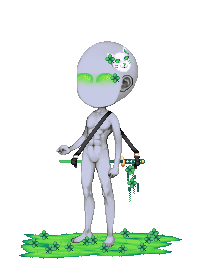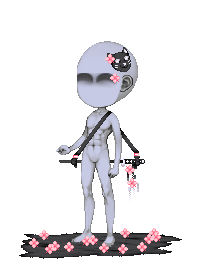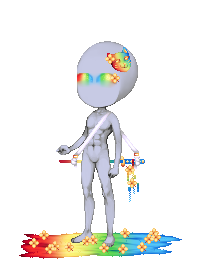 Pixels by
KDA
with edits by
Fozzy
*Each account has been granted one (1) Challenge the Leaf!*
You have through March 31st, 2019 to purchase extras from
OMG Imports
!
---
Return of Jigsaw!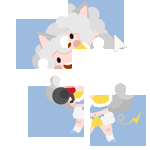 Due to the circumstances of the outernet and the vast majority of our community being advised to stay indoors ~ what an excellent time for the return of
Jigsaw!
We hope you will add our little game to your list of activities while you find yourself near the brink of boredom!
Jigsaw will be re-released at
10 PM Voltra Time, tonight, March 18th!
This is strictly for fun.
No Volts or other prizes will be granted at this time.
---

Community Discussion

Apologies for the radio silence on our end, but good news, we hope to reboot our streak of hosting our once a month Community Discussions starting now!
Join us this
Sunday, March 22nd at 3:00 pm Voltra time
for some previews, project updates, and Q&A session
Make sure to partake in the raffles below too!
Raffle 1
Submit a question pre-discussion for a chance to win the current rare set!
Questions must be submitted by 11:59 pm (Voltra/Central Time) on Friday, March 20th to be eligible.
What do you want to know!?
Raffle 2
Join us for the discussion on our
Discord server
and post your username in our attendance channel.
At the end of the discussion we will raffle off prizes!
---
Coming Soon!

Community Discussion [March 22nd @ 3:00 PM Voltra Time]

April '20 Crates [April 1st]

April Commons Surge [April 15th]

Vibrance Day Event [TBA]
---
That's all I have for today's
Breaking News
! I hope you all have a wonderful night.
You and your loved ones be safe and healthy ~Spark, out!