Kitalpha Hart's profile
Kitalpha Hart
Whatever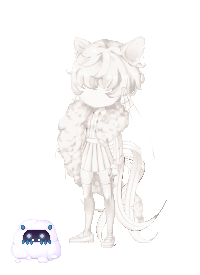 About
In other news...
•fledgling cosplayer
•I like to read, dad made me a custom bookshelf and it's overflowing
•I do draw, my sketchbooks are hiding on me. Rude
•I read cards. Yes, tarot. If you're gonna hate for it, go away
•I have three cats, the house has five in total
•If you can't find merch, make your own ovo
•low-key questioning gender. Maybe fluid or enby? Idk, so long I'm not referred to as "it" I'm fine
I have webcomics!


Commissions open!

The Forbidden NPC