skeletor's profile
skeletor
he/him/his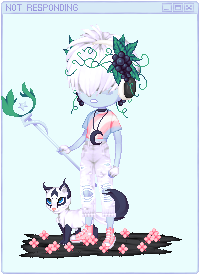 Video
a ten minute play i wrote during college lol
About


kai / 24 / ♊ / INFJ

timezone: est
ontario, canada
ftm/mlm

celtic recon pagan since the day i was born ; poet until the day i leave for annwn.

that weird homeschooled kid.

2SLGBTQIA+ rights are human rights.
Black Lives Matter.

was offline for quite a while and not always great at replies, but i try my best!