StarlightMoonie's profile
StarlightMoonie
she/her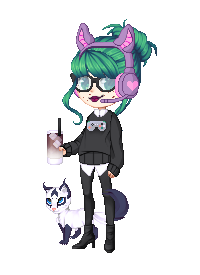 About
Heyo ~ I'm Megan

I enjoy playing D&D with my husband, taking photos, and playing video games. I'm currently praying for my luck to turn around so I can upgrade my computer and play Fortnite again (my one true love), I fancy myself a writer though I am out of practice severely. I'm turning into a home chef and dream of having a huge kitchen garden and pantry.

I'm saving up money to fund my startup costs for my portrait photography business : Everyday Magic Photography. I'm not looking forward to having to go back to a corporate customer service position but gotta pay them bills. oTL

I struggle with C-PTSD and hypothyroidism. Working on healing a ~lot~ of childhood, teen, and young adult family trauma and regulating my nervous system.