Kenome's profile
Kenome
Nerd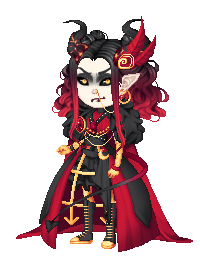 About
Heyo and welcome to my profile!
I'm sure you've seen me around before,
I'm a vetran when it comes to avatar sites,
I'm Kenome!

I'm a 28 y/o genderfluid babe that lives in the life of video games.

And you can bet your butthole that I'll be playing around with the CSS.
Current profile was done by the amazing babe, Aly!

@font-face {
font-family: Gloria Hallelujah;
src: url(https://fonts.gstatic.com/s/gloriahallelujah/v8/CA1k7SlXcY5kvI81M_R28cNDay8z-hHR7F16xrcXsJw.woff2);
}
@import url(https://fonts.googleapis.com/css?family=Gloria+Hallelujah);
div {font-family: Gloria Hallelujah;
}