Violet's profile
Violet
She/Her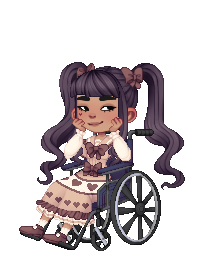 About
Ah, company! Hello, my name is Violet Frost and I'm very pleased to meet you!
I own a shop called
Joyful Jamboree
that runs during events, we sell all sorts of fun items so visit us while you can! My brother
Virgil
will usually be running the till, so make sure to be nice to him! He can be a little bit of a grump. You could even say... A little
frosty
? Hehe.
I also enjoy hosting parties and events, I just love to have fun and make people smile!
You should visit me some time for some tea. I think we'd get
oolong
well! Don't be
chai!
it would be
tea
-rrific to get to you know better.
Hey wait, where are you going?