Vivienne's profile
Vivienne
She/Her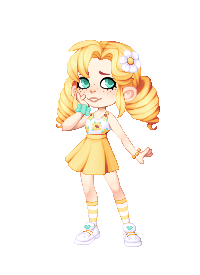 Equipped Items

About
Ahh, h..hello! Thank you for visiting me, my name's Vivienne Harper...
I run a hair salon called
Vivacious Hair
. Everyone's welcome to visit! I style and cut all sorts of hair, for any occasion!
Ah... Geez I've never been very good at these kinds of things... W-What would you like to learn about me?
Oh! I have a beautiful girlfriend named
Vanora
! She's a lot of fun and you should visit her too!
Uhm.. That's all! Thank you for visiting!