Vyctor's profile
Vyctor
He/Him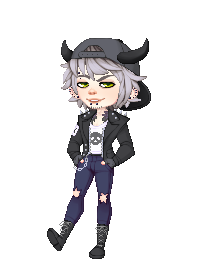 Equipped Items

About
Hey man, what's up? Good to meet ya, the name's Vyctor Bleu.
I run a body mod shop,
Vycs Mods
. I have a special technique that can give you whatever kind of look you're after, no worries. I also offer piercings and tats.
Swing by sometime, huh? Heh, despite appearances, I don't bite.